The team behind the success
The Five by Five Marketing Team
Five by Five Marketing was founded in 2014 by Bill Hunter and Mitchell Fullerton, two tried-and-true career business managers and marketers who got their starts in the restaurant business. Their initial vision was to fill a need among their elite restaurateur friends in the resort town of Sandpoint, Idaho.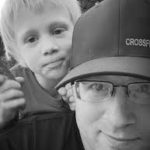 Bill Hunter is a husband, father and US Navy veteran. He has a passion for process development and leadership and puts both to the test with Five by Five Marketing. When Bill isn't developing and refining the SOP's at 5×5 he coaches Crossfit, and enjoys the outdoors with his family.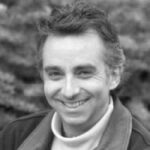 That picture is ancient. At least a decade old. He's much more handsome now! Nevertheless, Mitchell is a husband, father, and veteran of the 1980's Los Angeles Punk Rock scene which coincidentally coexisted with the 1980's Metal Scene.