ABOUT FIVE BY FIVE MARKETING
Five by Five Marketing was founded in 2014 by Bill Hunter and Mitchell Fullerton, two tried-and-true career business managers and marketers who got their starts in the restaurant business. Their initial vision was to fill a need among their elite restaurateur friends in the resort town of Sandpoint, Idaho.
Bill's first job was as the 'breadstick boy' at a Pizza Hut. He quickly moved up through the kitchen making pizzas and filling orders, and transitioned to the front of the house answering phones, running orders and busing tables before taking on a server position. In this early job, Bill was blessed with an exemplary manager who instilled the customer focused mindset that sticks with him to this day. Ten years later after his service in the military, Bill learned the business side of a successful restaurant working at Famous Dave's in Columbia Maryland. From the very system-driven Famous Dave's management team he learned that winning systems win the day. Something that has driven his business acumen ever since.
Mitchell's first job was washing dishes at a Denny's Restaurant his neighbor owned and operated. He then learned about kitchen operations by working his way up to pantry chef at Le Bistro French Cuisine in Bend Oregon under award-winning German Chef, Axle Hoch. Later, as the founder and creative director of a full-service advertising agency, he served many independent restaurateurs by developing marketing strategies on their behalf and executing advertising and public relations initiatives that included special promotions, radio, tv and print media.
The two met while on the senior management team of a business coaching and consulting firm dedicated to serving small business owners. They enjoyed working together doing highly purposeful work, and they were very successful at helping clients improve their business practices and their lifestyles. But they hungered for something more.
Bill & Mitchell had a strong desire to create a company of their own. One that put people before profits. Existing not just to make money, but to contribute something meaningful. With their early past in mind, they chose to focus their endeavor on the most deserving group of the hardest-of-all-working small business owners they knew of. Restaurateurs. They believe that Restaurants are the Heart of the American Economy. And that in the best of cases, restaurants are a transformational business that can positively affect the lives of those they serve. Serving them would be purposeful work. And so was born Five by Five Marketing.
Between the two of them they personally knew most of the restaurant owners in town. They picked up project work with many of them and got off to a good start. But they lacked a clear direction at the onset. They discovered it thanks in large part to one of their first clients, Justin Dick, Restaurateur of Trinity at City Beach, in the resort town of Sandpoint Idaho. Justin is a top-operator of a highly successful restaurant. He knows the business inside and out which made him an exacting and demanding client. Just what Five by Five needed to confront the brutal facts of their start-up and prove out the business model. One that Justin himself suggested.
Justin wanted an agency to manage his online reputation and he asked Five by Five to it for him. Undeserved negative reviews made him lose sleep and his blood boil. He couldn't stand dealing with Yelp. Always shaking him down and burying his best 5-Star reviews. He knew it was important to have it done. He just didn't want to have to do it himself. He needed to remove himself from the stress of it so he could focus on the higher priorities of operating a restaurant. Five by Five Elite Reputation Marketing had its first client. Now almost seven years and many thousands of review responses later, Five by Five has emerged as one of the leading reputation specialists for independent restaurateurs in the country.
We've learned the intricacies of the business by doing it. Trying things. Keeping what worked. Changing what didn't. Making mistakes. Correcting course. Bunting. Hitting some home runs. And always showing up every day and making it our practice. Our clients can tell we care and they consider us a part of their management team.
When we look back now we laugh about how naive we were in the beginning when compared to the vast amount of data and experience we've learned from over the years to put us where we are now. That's not to say we've 'got it.' Things are always changing. The platforms are always updating their algorithms and changing the interfaces and processes. We stay on our toes at the ready to act on behalf of our clients at a moment's notice. But now, there's not much we don't see coming on the horizon.
If, like Justin, mentioned above, you understand the importance of protecting and nurturing the online reputation of your restaurant, but you don't want to do it yourself, we would be honored to serve you. We are the white glove, elite reputation management experts for restaurants, bars and cafes.
We are Five by Five Marketing.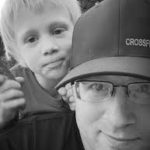 Bill Hunter is a husband, father and US Navy veteran. He has a passion for process development and leadership and puts both to the test with Five by Five Marketing. When Bill isn't developing and refining the SOP's at 5×5 he coaches Crossfit, and enjoys the outdoors with his family.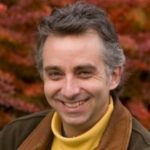 That picture is ancient. At least a decade old. He's much more handsome now! Nevertheless, Mitchell is a husband, father, and veteran of the 1980's Los Angeles Punk Rock scene which coincidentally coexisted with the 1980's Metal Scene.
FIVE by FIVE can help with the stress of reviews
Reputation Management Services, Retention Management and Social Media Management 
WHAT OTHER OWNERS HAVE TO SAY
Dave Vermeer, Owner of Jalapeno's Mexican Restaurant
DAVE
Happy Customer
Tom & Lisa, Owners of Arlo's Ristorante
TOM & LISA
Happy Clients